I've been wanting to write about Autism Village for some time. The story is interesting… Topher Wurts, father of the proclaimed "founder" Kirby his autistic son, conceived the idea of Autism Village as "an initiative to produce practical, useful, and helpful management tools and services for those living life on the autism spectrum."
Starting with a Facebook page to engage parents of autistic children with his concept, the support was overwhelming. What followed next was a successful Kickstarter campaign with 1,236 backers pledging $75,393 to help bring their project to life – the Autism Village app for iOS and Android.
The Autism Village app runs on Concursive's Connect platform and features a directory of autism-friendly places crowdsourced by users. The places are categorized and searchable by the user's location. Each place has information and user modules for posting reviews and sharing photos. Users can submit places and reviews directly from the app by choosing from nearby businesses and organizations.
To get started, the Autism Village team presented Concursive with web and app mockups, functional requirements, and supporting artwork. A beta version for web was created, then the mobile apps were developed and plugged right in.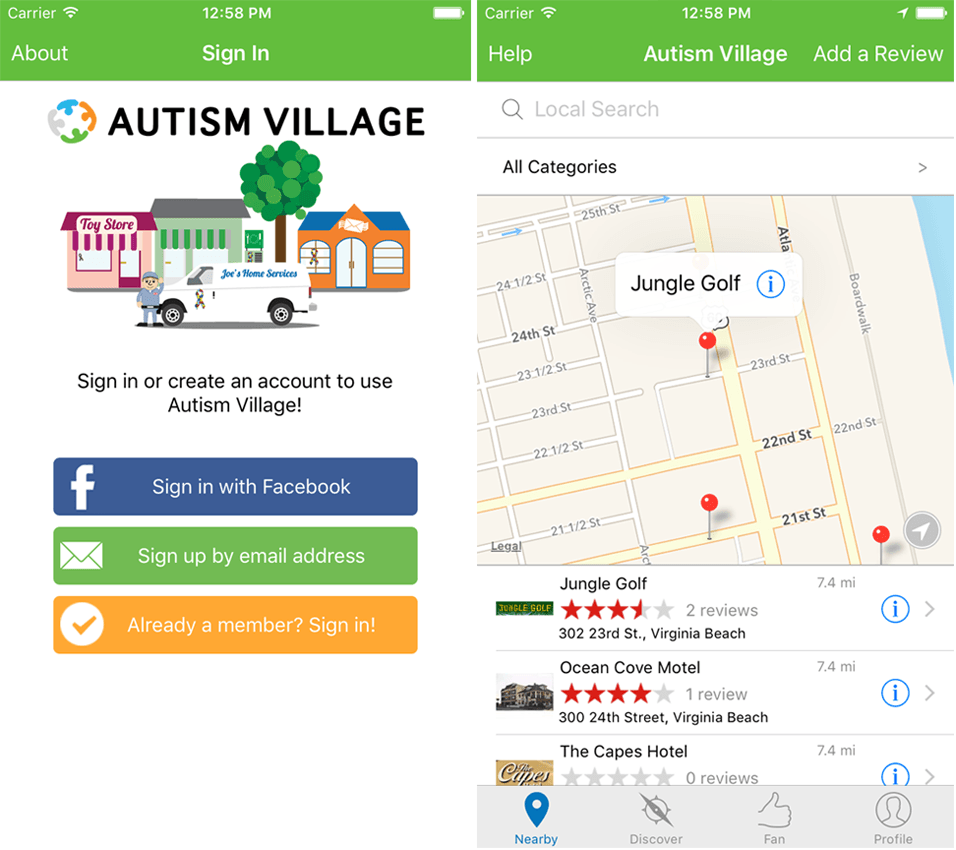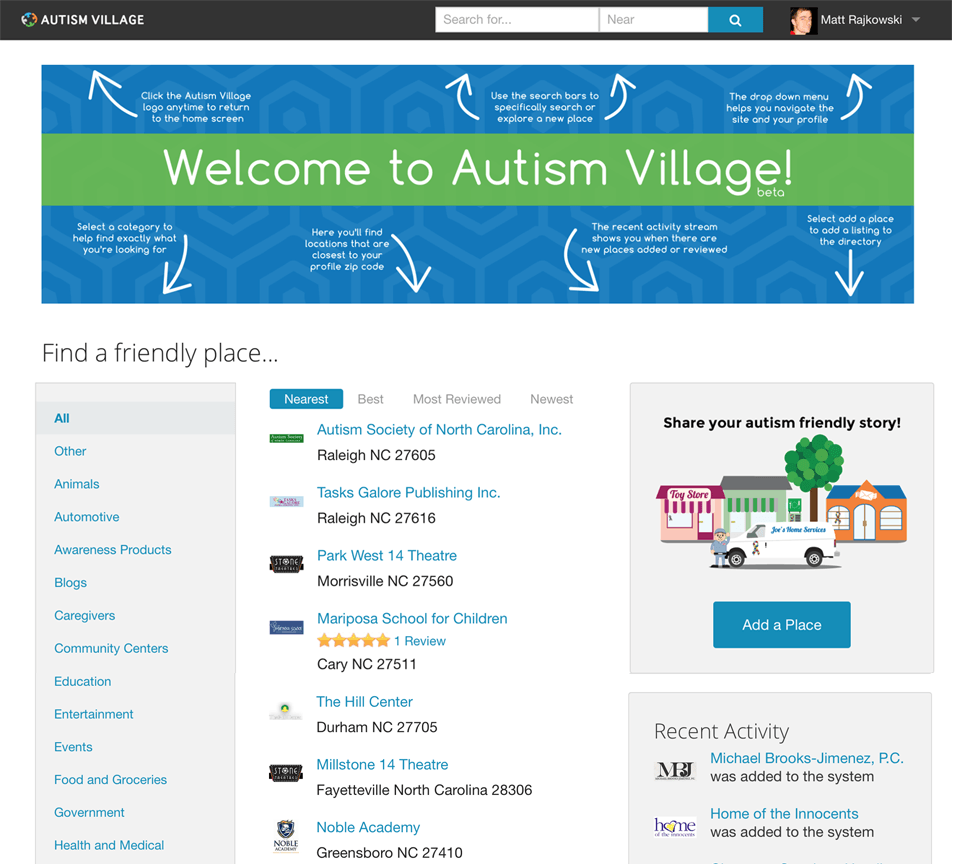 To learn more about Autism Village, I encourage you to check out their website and download the app on either iOS or Android.