Connect
If you can imagine building your own social-collaborative hub, with your brand on top, that you totally control, and with features that look like a combination of Facebook, Linked In, Yahoo Groups and Yammer, then you have Connect. Enterprise-level security, deployable either on-premise or on-demand, totally customizable, and upgradeable as supported software.
On the backend, Connect communities can easily integrate with a powerful Suite of customer relationship management (CRM) tools and a comprehensive management console.
Three Dimensions of Connect:
---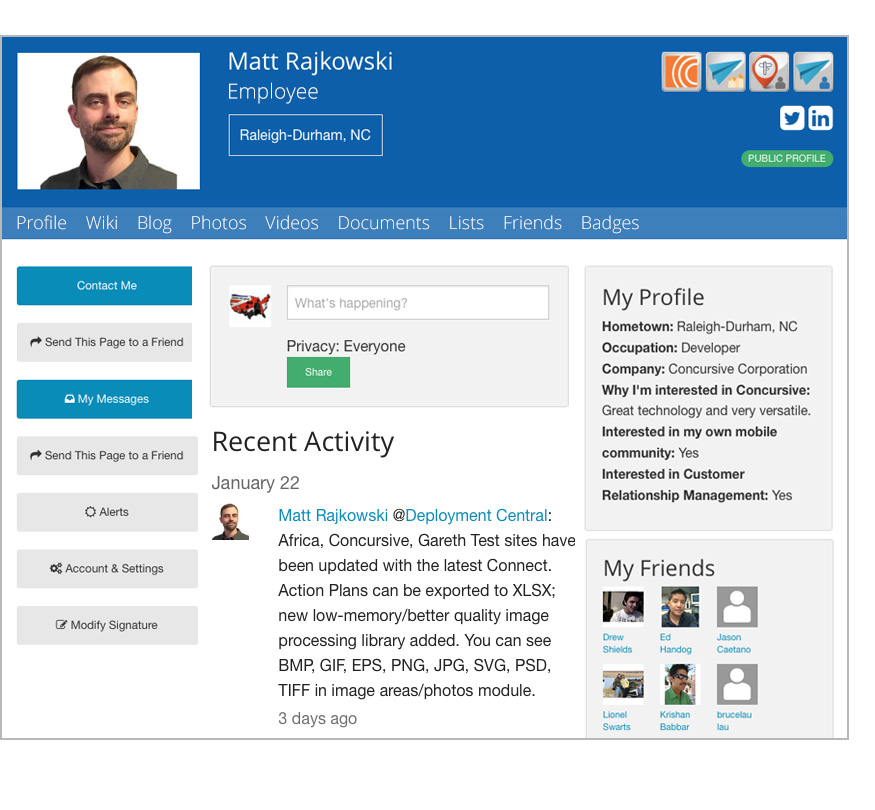 1. Social Networking Platform
Build your own branded social network whether internal, external or a combination of both. Create rich profiles with social networking tools like blogs, photos, messaging forums, and much more.
---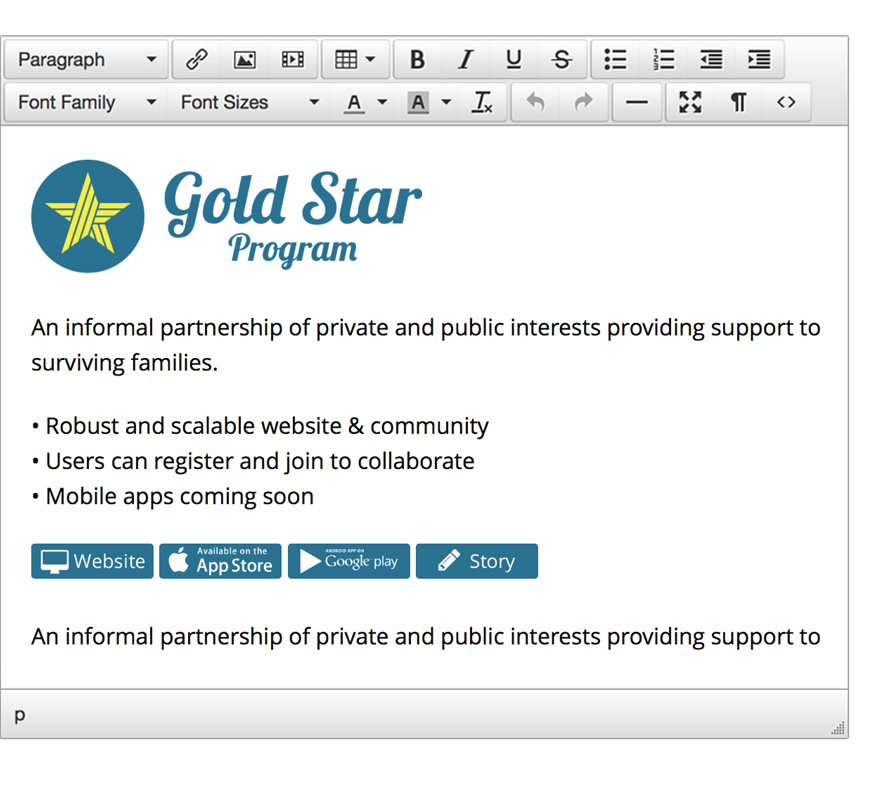 2. Website Builder
Build your own website on top of and around your community. Add pages, links, photos, videos and much more. Build your site within the browser using a simple content editor and backend functions.
---
3. Mobile App Platform
Add a social mobile app to your community. The app can be configured to run from designated profiles and also from editable content pages within your community.
---
Connect can be deployed in either on-premise or hosted environments to enable Commercial Networks capable of supporting millions of users. A flexible customization layer that includes a Java Portlet architecture and a skinnable interface means Connect can be configured to match unique technical and branding requirements.
Bring people together to accomplish great things.
With Connect you can:
Create private groups and projects whenever you need to
Instantly invite colleagues, partners and clients
Share and discuss ideas using status updates, blogs, wikis and forums
Track progress and document results
Securely search, find, and leverage previous experiences
Build a rich experience on top of a solid platform
Try It Out
Powerful projects and groups
Try ConnectElements.com
Full-featured hosted intranets
Try ConcourseCloud.com
Open Source version
Download from SourceForge.net
Over 26,000 downloads to date
Buy
To buy please get in touch so we can discuss your needs.
Contact Concursive

Be smart! Building mobile and web communities on Concursive is Rapid & Iterative, Easily Managed, Robust & Scalable with Integrated Enhancements and a Modern UI/UX.
Modules
Activity Streams
Blog
Wiki
Forums
Maps
Timesheets
Project Plans
Lists
Tasks
Assignments
Calendar Events
Documents
Help Desk
Photos
Videos
Reviews
Members
Badges
RSS Feeds
Key Features
Groups
Project Management
Account Management
Help Desk Support
Program Management
Next Steps
Continue to learn about Connect by viewing Case Studies, seeing the Components and The Process.
Case Studies
More than a website, Hubs engage, educate and involve stakeholders. Read about some of our key deployments. These include needs process and technology components.
Featured Case Studies:
Components
See the components that make up a Social Collaborative Hub.
The Process
Let us guide you through the process of building your own Hub by following a proven model:
Learn: what's possible
Design: around your needs
Prototype: to lower risk
Deploy: on time and in budget